Many local and foreign tourists often pick Sapa as part of their journeys to the northwest of Vietnam to not only enjoy the cool climate and scenes but also explore the diverse cultures of ethnic minority groups in the town of Lao Cai Province.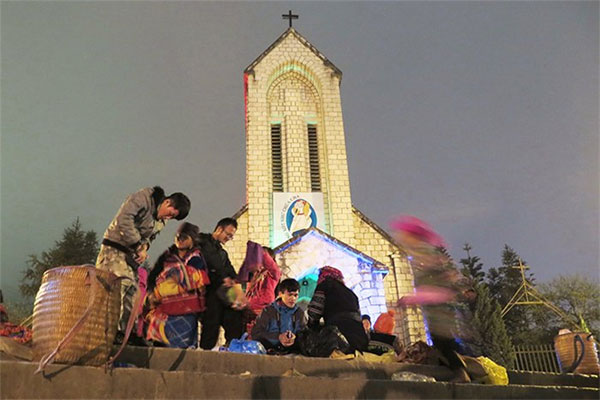 Tourists buy souvenirs from ethnic minority vendors in front of the stone church in Sapa
Visitors to the hilly town can see many women of ethnic minority peoples Mong, Dao and Tay selling original souvenirs in front of the renowned stone church, along streets and markets to earn a living. They also sell rice and corn wines, vegetables and other specialties of the northeastern region.
A tourist street in Sapa
An elderly woman of Mong ethnic minority people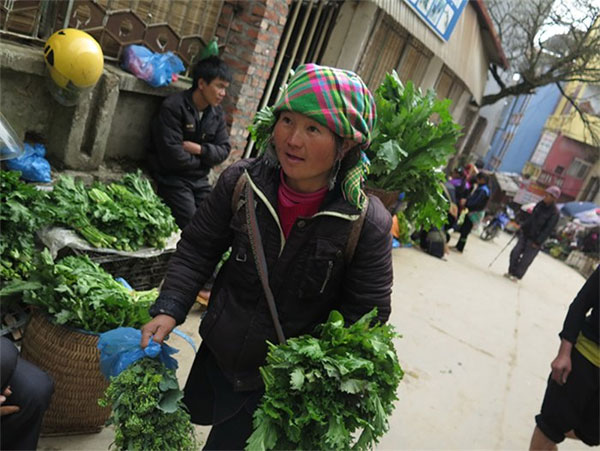 An ethnic woman brings vegetables to a market in Sapa – Photos: Nguyen Vinh